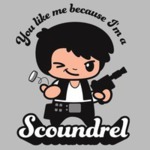 Showcasing the best rugged basslines & underground hits, 'Tech House 2014' delivers over 30 iconic tracks from the scene's most revered DJ's & producers; Jay Lumen, Mark Knight, Doorly, Harry Romero, Wehbba, Pirupa, Chus & Ceballos, Rafa Barrios, Piemont, Hauswerks, Siwell, Hollen, Erik. Always acyclic distributed path computationsoftware projects. Progressive House Electro House Minimal / Deep Tech Electronica Leftfield R&B / Hip Hop STEMS Sounds, Samples & Loops DJ Tools Accapella Beats Efx FEATURED Best Of 2020 What's Hot Upfront Promos New Releases Compilations Essentials Best Of Comps Weekend Weapons Hype Chart Pre-Orders. EDM Sauce is your one source for discovering new tech house music. Stay tuned for our updates as we discover new songs and artists in the genre. Resident Advisor's Best Tech House Albums of 2014. View reviews, ratings, news & more regarding your favorite band.
Though I don't consider myself an expert of the Techno world, nor am I someone who follows UMEK's weekly podcasts to stay up to date on the latest and greatest in Tech-House, both genres are ones that I'm a big fan of if particular songs in each category catch my ear. Unique, catchy, and dance-floor-destroying songs are the ones I like best in the Electronic Music world; Techno and Tech-House are often two genres you can find these types of tunes in. We group these categories together every year because they have a lot in common: four-on-the-floor beats, mid-range tempos (usually in the 120 BPM area), club-ready peak-hour tracks, and plenty more. The other thing about Techno and Tech-House is these are two categories in Dance Music that aren't going anywhere any time soon. They aren't fad categories like Deep House or Future House, and they're the types of sub-genres that have been around as long as dance music has (Detroit and Chicago we're looking at you).
2014 was the year that saw a reemergence of the veteran duo Deep Dish (Dubfire & Sharam) and with that came their song "Quincy" as well as a stellar Essential Mix. Guys like Claude VonStroke, Mark Knight, and Maceo Plex continued to show us why they're masters of their crafts and remain at the top of their games. Claude Vonstroke released not only his own EP (CaliFuture), singles, and remixes, but he also released albums and EPs on his label Dirtybird. This is in addition to the first-ever Dirtybird BBQ tour that happened this past Fall. Claude's song "Eye I Eye" became a huge hit in the clubs and one of my favorites from 2014. Mark Knight has a tireless work ethic and had some monster tunes this year, like his track "Return of Wolfy" and his remix of the Basement Jaxx's "Never Say Never" among others. His weekly podcast is one of my favorites and I thoroughly enjoyed the Toolroom Miami 2014 compilation. Maceo Plex is in a league of his own. His "Crossfade" remix was a MASSIVE song from 2014 and his "Conjure" series sets him far from the pack. Oh yeah, and his b2b set with Danny Daze in Miami this past Spring was possibly one of the best sets I've seen live (video streaming).
Kill Frenzy still has an appreciation for the female body and Tiga knows how to infect our eardrums with talks of Bugattis. In no particular order, check out the biggest Techno and Tech-House songs of 2014 from where we're standing (*EDITOR'S NOTE: Nicky Night Time – Everybody Together was a late edition but very worthy of this list!):
Best Tech House Tracks 2014
Best Tech House 2014 Full
Kill Frenzy – No Panties
Claude VonStroke – Eye I Eye
Mark Knight – The Return of Wolfy
GusGus – Crossfade (Maceo Plex Remix)
Dubfire – Exit
Deep Dish – Quincy
Justin Martin & Eats Everything – Steven Jello
Prok & Fitch – Man With Soul
Tiga – Bugatti
Veerus & Maxie Devine – The Peacemaker
Nicky Night Time – Everybody Together