The Nike VR-S STR8-FIT Driver features NexCOR technology, which was originally only featured on the VR Pro Limited Edition Forged drivers. The NexCOR Infinity face on the VR-S driver uses a multi-thickness design with a bridge that makes it ultra-thin and ultra-hot. These work to give you explosive ball speed for incredible distance. The club shape supports the face for increacsed forgiveness and distance. Check out the selection of Nike drivers below and find the one that is right for you. Get a great deal on your new or used Nike driver when you trade in your used clubs with one of the best online golf club trade-in programs available, right here at 2ndswing.com.
Nike Golf Delivers Forgiving Distance with the VRS Covert 2.0 Driver
Nike Vrs Covert 2.0 Driver
November 21, 2013
Today Nike Golf introduced the new VRS Covert 2.0 family of drivers during an event at the company's World Headquarters in Beaverton, Ore.
Bigger, faster and longer than last year's industry game-changing VRS Covert drivers, the world's first to feature conforming High Speed Cavity Back technology, the new VRS Covert 2.0 drivers deliver more forgiving distance, faster ball speed and simple, intuitive customization to meet the swing needs of every athlete. High-Speed Cavity Back technology redistributes weight to the heel and toe allowing for increased distance and more stability across the face of the driver.
"We re-engineered the VRS Covert 2.0 with enhancements to our High Speed Cavity Back technology that allow athletes to experience more forgiving distance than ever before," says Nate Radcliffe, Nike Golf Director of Engineering. "The new VRS Covert 2.0 driver features a redesigned cavity with Fly-Brace technology that ties the sole to the crown. By stiffening the rear portion of the club, more energy is transferred to the face at impact. The end result is even greater ball speed and up to six yards of distance gain over last year's model."
"It's similar to an automotive frame design," Radcliffe adds. "Fly-Brace technology reinforces the rearward portion of the club head to focus impact stress, flexing and subsequent energy transfer to the point of impact."
Several Nike athletes, including Rory McIlroy, Kevin Chappell and Nick Watney, have put the VRS Covert 2.0 driver into play in 2013.
"We work very closely with our athletes and the new VRS Covert 2.0 drivers deliver on the shape, stability, and speed they have asked for," Radcliffe says. "The added stability and speed realized by our athletes with VRS Covert 2.0 allows for an aggressive approach off the tee which is essential in the modern game."
The VRS Covert 2.0 drivers feature two additional proprietary technologies: A larger, re-engineered NexCOR face for increased ball speed and distance, and FlexLoft adjustability, which allows athletes to easily customize loft and face angle positions for 15 drivers in one.
The redesigned NexCOR face incorporates variable face thickness for a faster, hotter face and as a result, more speed at impact. It is 15-percent larger in the VRS Covert 2.0 Tour driver and seven-percent larger in the VRS Covert 2.0 driver.
Nike Golf's patented FlexLoft system offers the same, intuitive adjustability system featured in the VRS Covert driver. Athletes can adjust lofts from 8.5 to 12.5 degrees while independently modifying for three different face angle positions to optimize launch and spin conditions for maximized distance and accuracy.
The second generation of Mitsubishi Rayon's Kuro Kage shafts are the standard graphite option for both models. In the VRS Covert 2.0 Tour, the Kuro Kage Silver 60 graphite, featuring Titanium Nickel fiber in the tip section, creates more stability and lower spin. The VRS Covert 2.0 utilizes the Kuro Kage Black HBP Graphite 50 shaft with a higher balance point, allowing for higher swing speeds without adding shaft length.
Both drivers will be available for pre-order on Nike.com on Jan. 6, 2013. The VRS Covert 2.0 Tour driver and VRS Covert 2.0 driver will be available on Nike.com and at select retailers on Jan. 31, 2014 for a suggested retail price of $399 and $299, respectively.
Nike Vrs Driver Specs
VRS Covert 2.0 Tour Driver Specifications: 8.5-12.5º, RH/LH: R, S, X
VRS Covert 2.0 Driver Specifications: 8.5-12.5º, RH/LH: A, R, S, W
If one pays enough attention to the golf world, and more specifically the equipment industry of the golf world, it is easy to see that there are numerous trends. For example, one such trend is an increase in the use of belly and long putters. Keegan Bradley was the first player to ever win a major using one and now three of the last five had one in the bag for their major victory (Bradley, Simpson, Els). Another trend is the increased focus on speed that companies now have. We have seen companies creating lighter drivers for a good while now and the idea behind it is that the faster the club can be swung the further the ball will go.
Until now, this concept has not really been applied to irons. This is exactly what Nike has done with the new VR_S Forged irons.
Test Model Details
The set that I tested was the standard 4-PW, AW set from Nike, which is becoming the standard set make up for all but players clubs. The clubs I received had the stock Nippon NS Pro950 GH HT shaft in stiff flex.
Specifications
Technology and Design
The design of the new VR_S Forged irons finds a middle ground that many middle handicappers, especially those that are making constant improvements, will appreciate. Generally, irons are classified into a few different categories such as players, game improvement, or super game improvement, with each category aimed at a different skill level. Players clubs, which are usually (but not always) forged , offer more workability but lack in forgiveness, whereas GI clubs offer all the forgiveness they can but don't offers near the amount of workability and are normally (but again, not always) cast. The VR_S Forged seems to fall right in the middle of a players club and a GI club. It is definitely larger than a players club, but not so big that you feel like you are swinging a shovel. They are also forged as the name suggests and seem to allow for some workability while still being forgiving. In addition to this, the lofts, while not what you would call "traditional" like most players irons, aren't as jacked up as other GI clubs.
According to Nike, these are the most technologically advanced forged irons that they have ever created. They have the highest COR of any forged iron they have made and through the use of their PowerBow Technology have moved weight off of the face to create a higher, straighter launch with maximum carry.
The VR_S Forged also continues Nike use of the X3X grooves which they debuted shortly after the USGA ruling on grooves. With the X3X grooves, there are simply more grooves on the face than before and this creates more consistent spin out of any condition according to Nike.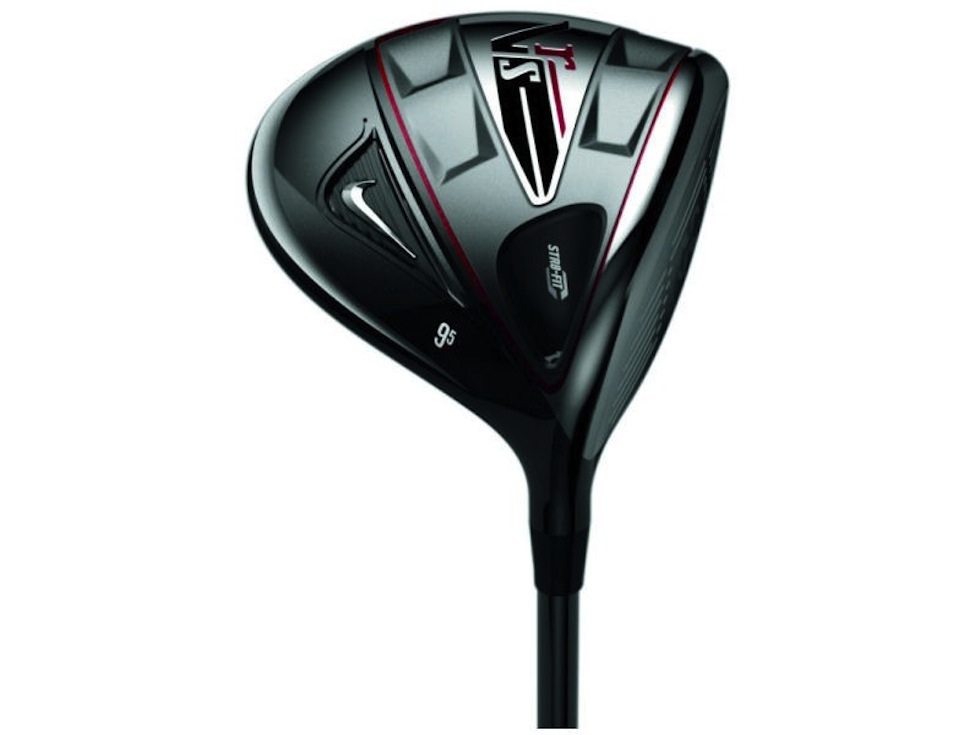 Esthetics
Esthetically, I feel that these are some of the better looking clubs on the market, especially when you consider their category. Obviously these do not have the sexiness of a blade, but that's not what these are and those sexy blades don't have the forgiveness of these. Like I said in my review of the VR_S driver, Nike has always made beautiful looking equipment for the better player while looks took a back seat in their more forgiving, technology oriented equipment. These clubs have all the technology of any club that Nike has produced in the past but is not an eyesore to look at like, for example, the SQ irons.
The soles on the clubs are somewhat on the wider side and they do sport a rather large cavity, but with the exception of the 4 and maybe the 5 iron, this is not noticeable at address. The top line on the clubs is also a bit thicker than a normal players club, but not overly so. As I said before, you don't feel like you are swinging a shovel with these.
The color scheme on the irons is also nice and simple. Just silver and black with a touch of red (the "r" in the VR_S logo) and white (the "s" in the VR_S logo). Even the trademark Nike swoosh is silver and blends into the cavity of the club.
One thing that may throw some off at first is the high frequency X3X grooves. Looking down at the club at address, the club face looks busier and just different. It's not necessarily a bad thing, but it just does look a little weird at first. After using the clubs for a little while though, you get use to it and it becomes an afterthought.
Performance
Performance wise, these are the best clubs that I've used, and for a number of reasons. To start, as I said before, Nike has found a middle ground with the design of these clubs. As a improving middle handicap player (currently a 13.3), these clubs suit my game. Before these, I've always played more of a players club because I preferred the look of them. I never liked looking down to see a massive club head and wasn't comfortable so I sacrificed forgiveness that I probably needed. While these clubs are larger than a typical players club as noted above, they suit both my eye and my game which is good for me.
I've never had an issue getting enough height on my short irons before, but long irons had always been an issue for me as I hit a lot of "line-drive" type of shots once I was in the 4 to 6 iron range. This made long par 3s difficult as I'd have a club that I could get there but not stop. A big factor in this is the shaft. Nearly every set of irons I've had before this have had True Temper Dynamic Gold shafts in them. With the Nikes this isn't as big of an issue for me as the stock shaft, the Nippon NS Pro 950 GT HT, produces a much higher launch for me. Before receiving these clubs I was a little concerned that I'd possibly have too much height with the short irons, but this is not the case, even though I do have more in the mid and long irons. Don't get me wrong though, I still hit my line drives from time to time but that is more of a product of me being a mid handicap player lacking skill and not a fault with the irons.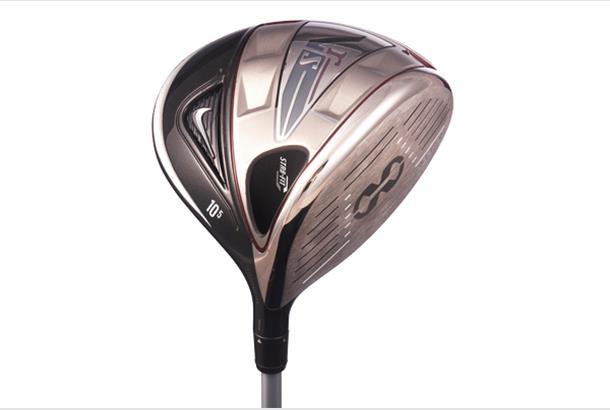 If you've read my review on the VR_S driver, than you'll know my feelings on the stock grip on these irons as it's the same one. At first I hated this grip with the feeling that it didn't have enough grip but once I started playing without a glove this grip grew on me. It has more grip than I originally thought (it seems pretty slick at first) and it doesn't tear up my hands, which is the main reason I wore a glove. I am actually looking to put similar grips on my wedges and hybrids as I find myself wanting these when I hit those clubs.
As far as feel goes, these clubs are pretty solid. Like I said earlier, I've always played clubs that were above my skill level, but there was always a few shots during each round or rage session where I would catch the ball purely and get that feel of nothingness. This is the feel that these have when you catch them good and for me, I've been feeling that more and more often. Part of that may be due to the fact that I am improving but I'd be willing to bet that at least some of it is because of the forgiveness of these clubs. In the rounds that I've played with these, I've noticed less and less poor shots and my ball flight has been more consistent. My scores haven't really shown the improved ball striking but that is more due to mental lapses and still getting a feel for the new distances as these clubs are about a 1/2 club longer an my previous set, which is partly because of the slightly stronger lofts.
One issue that I thought I was going to have with these is with the gap wedge, or the A (approach) wedge as Nike brands it. I've always carried down to the PW in my irons and then had a wedge set that consisted of a GW, SW, and LW (52, 56, and 60 degrees respectively). However, with this set the gap wedge is 51° and so that threw off my loft gaps a little bit. I actually find it a bit odd because from the 8 iron down there is five degree increments until you get to the gap wedge and then all of a sudden there is a six degree difference. On top of that, if you get the matching sand wedge (which I didn't), it goes back to a 5 degree difference. In reality, this isn't really a big deal, and what I'll end up doing is getting it bent to 50°, my 56° back to 55° and keep my 60° so I'll keep a consistent gap with all of my clubs.
All that aside, I've found that I really like the included gap wedge as when I am around the green I tend to grab either my 56° or 60° and usually neglected the 52°. In fact, the only time my gap wedge ever saw any real play was on full shots from a 100 yards or so and considering I'm hitting full shots with it, I'd rather have a club that matches the irons over one that matches the wedges.
Conclusion
Overall, I must say that the switch to the Nike VR_S Forged irons has been a good one for me. Not only have I gained about a half club in distance (not really a big deal, and at this point still throwing me off a bit), but also more forgiveness and accuracy. On approaches that require a 7 iron or less, I am confident that I'll be able to stick the green and give myself a decent look at a one putt, and even on shots requiring a 6 iron or more, I have more confidence that I'll be able to get the ball high enough to hold the green. On top of the performance, I really like the looks and it is nice to have clubs that suit both my game and my eye for the first time.